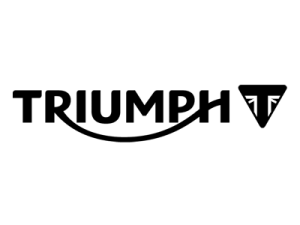 Triumph Tank Protection
Trusted by Daytona 200 winner and Dynavolt Triumph rider Brandon Paasch, our Eazi-Grip Triumph Motorcycle Tank Grips are designed to reduce body movement in corners and under braking. Whether you ride your Triumph around a track, or on the road, they are a highly beneficial addition to your bike reducing tiredness and pressure on your wrists and shoulders.
You can choose from 3 materials, Evo, Pro and Silicone, and colours black or clear.
Showing 1–16 of 39 results
For those who just want to protect their tank from clothing rubbing, rather than have grips, we also offer Paint Protection Film cut specifically for the sides of the tank.
We work with local Triumph dealers to ensure our range is up to date. If you can't find your Triumph, let us know. If it's a new model it may already be in production.