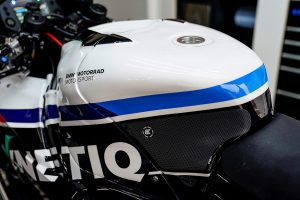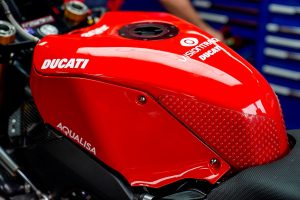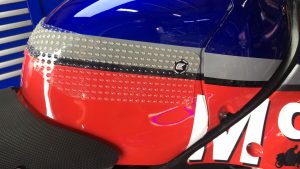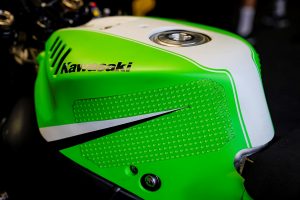 When watching motorcycle racing, whether it be BSB, WorldSBK, MotoGP, MotoAmerica or Australian Superbikes, you may have noticed almost all the riders have Tank Grips on their superbikes. These enable the rider to grip the tank with their thighs and knees while relieving pressure on their arms and wrists. They also keep the rider in position, which is especially helpful when they are hanging off the side of the motorcycle.
Many of these Tank Grips are ours! With 3 surfaces to choose from (Pro, Evo and Silicone) and a choice of black or clear, we have a grip that suits everyone.
These are the teams that are using our Tank Grips for the 2022 season so far…
BSB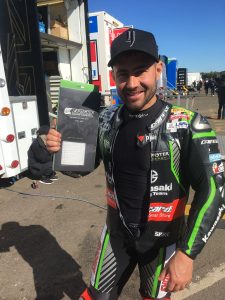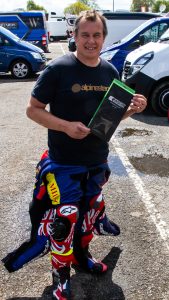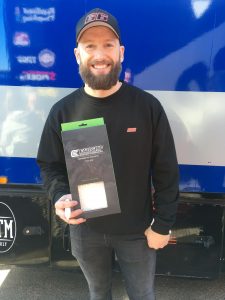 IN Competition Aprilia, Synetiq BMW, Bathams Racing, Crowe Performance, PBM Motorsport Ducati, True Heroes, John McGuinness, Oxford Racing Ducati, Honda Racing UK, DB Race Services, FS-3 Racing, Lee Hardy Racing, GR Motosport, Buildbase Suzuki, DAO Racing and McAMS Yamaha.
WSBK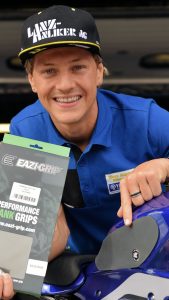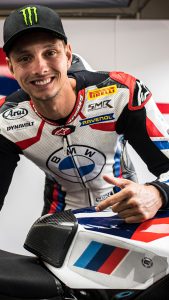 BMW, Team Go Eleven, Puccetti Racing, Dyanvolt Triumph and Ten Kate Racing.
Moto2 and Moto3
Red Bull KTM Ajo, Italtrans, Aspar, Liqui Moly Intact GP and Flexbox HP40.
Australian Superbikes
DesmoSport Ducati, 727 Moto and BC Performance Kawasaki.
MotoAmerica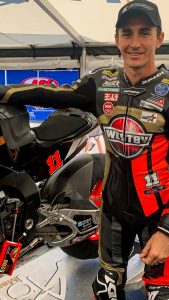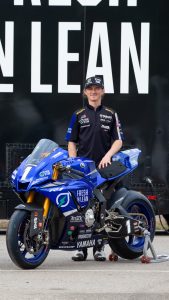 Westby Racing, N2 Racing and Fresh n' Lean Attack Performance Yamaha.
Here's what some of the riders have to say about using Eazi-Grip Tank Grips…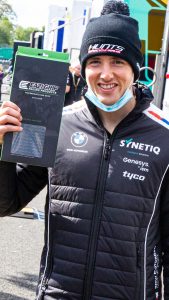 "I'M A MASSIVE BELIEVER IN EAZI-GRIP TANK GRIPS. IT TAKES SO MUCH PRESSURE OFF YOUR ARMS. I THINK THEY SHOULD BE ON EVERY BIKE, THEY ARE A BIG PLUS FOR ME. I EVEN HAVE THEM ON MY ROAD BIKE."
ANDREW IRWIN – SYNETIQ BMW (BLACK PRO)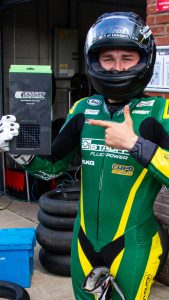 "THE FIRST THING I SAID WAS CAN WE GET SOME EAZI-GRIP FOR THE TANK? AS SOON AS I'VE GOT IT ON IT'S BEEN BRILLIANT ALL YEAR. HIGHLY RECOMMEND."
CHRISSY ROUSE – CROWE PERFORMANCE – (CLEAR PRO)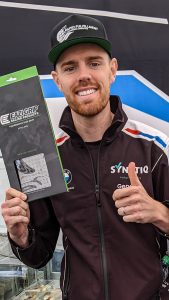 "'COS I'M TALL I NEED TANK GRIPS. EAZI-GRIP ARE IMPORTANT FOR ME. IT'S IMPORTANT TO MAKE SURE YOU'RE WELL POSITIONED ON THE BIKE AND EAZI-GRIP HELPS A LOT WITH THIS."
DANNY BUCHAN – SYNETIQ BMW (BLACK PRO)
"WE GET FATIGUE IN RACING SO WE NEED AS MANY ANCHOR POINTS AS POSSIBLE. YOU DON'T WANT TO GRIP EVERYTHING WITH YOUR ARMS. EAZI-GRIP HELPS A LOT FOR SURE. HAVING THAT EXTRA SOMETHING TO HELP STOP THE BIKE MIGHT SAVE YOUR LIFE."
GLENN IRWIN – HONDA RACING (CLEAR PRO)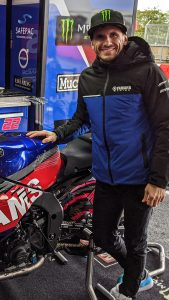 "I WOULDN'T RIDE WITHOUT THEM. IF I CAME OUT THE PIT BOX AND THEY WEREN'T ON, I'LL BE STRAIGHT BACK IN AND SAY WE NEED TO GET SOME OF THESE BACK ON."
JASON O'HALLORAN – MCAMS YAMAHA (CLEAR EVO)

"I'VE USED EAZI-GRIP FOR ABOUT 4 YEARS. SLOWING DOWN FROM 150MPH THERE ARE A LOT OF FORCES, SO HAVING SOMETHING TO LOCK YOUR KNEES INTO IS BENEFICIAL. THEY MAKE YOU MORE AWARE AS THEY REDUCE FATIGUE. IF I HAD A ROAD BIKE I'D USE THEM ON THAT TOO."
RORY SKINNER – FS-3 RACING (CLEAR EVO)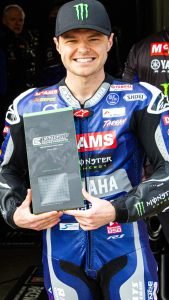 "TRYING TO GRIP ONTO A 230+HP BIKE IS TOUGH. HAVING EAZI-GRIP TANK GRIPS IS GOOD FOR ME. I'VE HAD THEM SINCE 2014 AND USE THEM ON MY PRACTICE BIKE TOO. FOR ME IT'S A MASSIVE BENEFIT."
TARRAN MACKENZIE – MCAMS YAMAHA (CLEAR EVO)