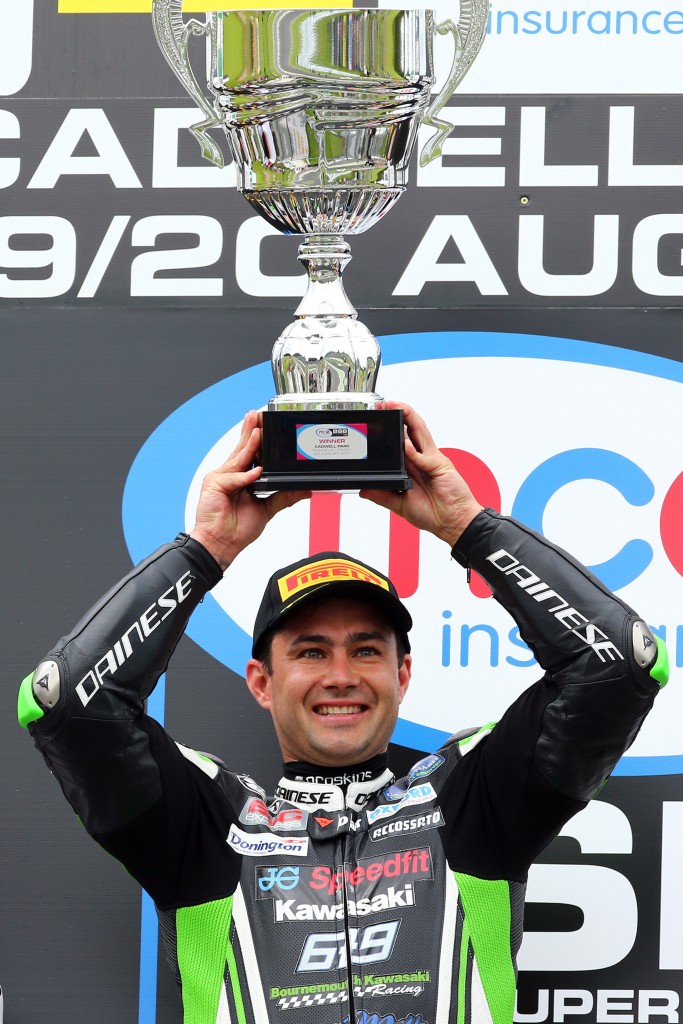 It was a great weekend for Eazi-Grip supported riders and teams at Round 8 of the British Superbike Championship at Cadwell Park.  The weekend saw supported teams top the podium in both Race 1 and 2.  Eazi-Grip™ tank grips play an important role for riders at this physically demanding circuit who need that extra bit of grip with its sharp gradient changes, long fast curves and tricky hairpins, not to mention the mountain section where the bikes go airborne!
With only 3 races left and 75 points up for grabs before the showdown begins, 9 riders are fighting it out for the top six places in the showdown with 7 of those riders being Eazi-Grip™ supported.  We couldn't be happier to have some of the best riders and teams in the country using and testing our products!
Race 1
Leon Haslam – JG Speedfit Kawasaki
Race 2
James Ellison – McAMS Yamaha
Lee Jackson – Smiths Racing BMW
Peter Hickman – Smiths Racing BMW
Congratulations to Lee Jackson on his first podium and new lap record!
Championship Standings ( supported riders in bold text)
Shane Bryne – Be Wiser Ducati Racing Team
Leon Haslam – JG Speedfit Kawasaki
Peter Hickman – Smiths Racing
Jason O'Halloran – Honda Racing
Josh Brookes – Anvil Hire TAG Racing
Luke Mossey – JG Speedfit Kawasaki
Jake Dixon – RAF Regular & Reserve Kawasaki
Christian Iddon – Tyco BMW Motorrad
James Ellison – McAMS Yamaha
Dan Linfoot – Honda Racing
Photo credits: Impact Images, Jon Jessop and Double Red Photographic
Posted on Monday, August 21st, 2017 in News