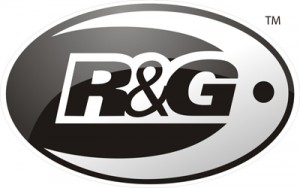 R&G Eazi-Grip™ Tank Traction Pad kits now available, exclusively at www.rg-racing.com
Eazi-Grip are pleased to announce a new addition to their Tank Grip range with the R&G Eazi-Grip™ Tank Traction Pad kits, manufactured exclusively for R&G Racing.
A progression from the Eazi-Grip™ original Traction Dome Tank Grip; developed with top teams in the British Superbike Championship and made in the UK, the self-adhesive tank grips are covered in a unique textured finish that at just 1mm thickness, has a crisp, slim-line profile and will increase the rider's grip on the bike; drastically reducing body movement when braking and cornering, reducing arm pump and enabling a more stable body position. Although the R&G Tank Traction Pad Kits are manufactured from pvc, a material that is extremely hard-wearing and durable, the textured pattern is designed for maximum grip, with minimum fatigue to rider clothing. Easy to fit, its high-strength adhesive backing ensures a highly durable product that will stay exactly where it is placed, as well as not affecting or damaging paintwork during removal or replacement. Each Tank Traction Pad kit is supplied with precision pre-cut adhesive pieces, designed to fit the intended bike.
Kits are currently offered for well over 100 different bike models, with new applications released almost weekly. R&G also offers a Universal Kit for bikes not currently provided for, or for bespoke tanks and project bikes. All kits are available in a clear finish, to blend into the bike's paintwork or in black to stand out and contrast.
Posted on Wednesday, February 26th, 2014 in News