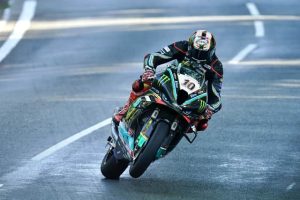 TT 2023: Peter Hickman raises bar with 132mph Superbike lap | Supersport and Supertwin session cancelled due to oil spill | Matt Stevenson taken to hospital after crash at Creg-ny-Baa
Peter Hickman upped the ante with a 132mph lap in second qualifying at the Isle of Man TT on Tuesday as an oil spill forced the cancellation of the Supersport and Supertwin session.
Superbike and Superstock qualifying was almost complete when an issue with Mark Goodings' machine resulted in oil being dropped on the road from the bottom of Barregarrow through to Kirk Michael.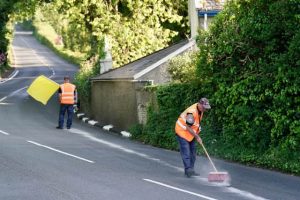 Once again, the Mountain Course was bathed in glorious sunshine but this later caused some visibility issues for the riders, particularly from Union Mills to Ballagarey, and towards Ballacraine.
Hickman, last year's Superbike and Senior race winner, clocked the fastest lap of practice week so far at 132.079mph from a standing start on the Monster Energy by FHO Racing BMW. He was also quickest again through the Sulby speed trap at 199.726mph after setting the first 200mph speed on Monday, achieving a new TT record of 200.4mph.
The 36-year-old outright lap record holder was 0.819s ahead of 
Dean Harrison
 on the Superbike time sheets, who lapped at 131.974mph on his DAO Racing Kawasaki, also on his first lap.
Monday pacesetter Michael Dunlop was third fastest on the Hawk Racing Honda at 131.141mph, 6.5s further back. Dunlop opted to complete his first lap of the evening on his MD Racing Superstock Honda and recorded a speed of 131.843mph to lead the times in the class.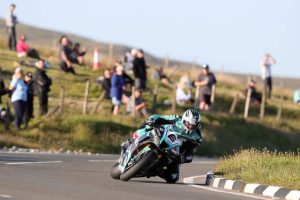 The 34-year-old later went out for a second lap on his Superbike but was unable to better his time from his first lap, recording a speed of 129.244mph.
Manxman Conor Cummins was fourth fastest at 130.924mph on his Milenco by Padgett's Honda. Cummins later encountered an issue and was reported to have stopped at the 33rd Milestone.
His team-mate, Davey Todd, was fifth fastest with a standing start lap of 129.92mph ahead of Jamie Coward on the KTS Racing/Steadplan Honda (129.06mph).
James Hillier slotted into seventh on the OMG Yamaha with a speed of 128.189mph set on his second lap, with Aussie David Johnson (127.095mph) and Honda Racing UK's John McGuinness (116.881mph) completing the top 10. McGuinness had a slower second lap on the Fireblade after making a change that didn't work out on his CBR1000RR-R.
In the Superstock category, 27-year-old Todd was second fastest behind Dunlop after a lap of 126.63mph with Josh Brookes – who is not riding his Monster Energy FHO Racing Superbike machine at the TT – in third at 126.282mph.
Northern Ireland's Shaun Anderson was fourth on the Team Classic Suzuki (125.841mph) followed by Cork's Mike Browne on the Burrows Engineering/RK Racing Suzuki, who did 125.745mph on the M1000RR.
Harrison went out for a lap on his DAO Racing Superstock Kawasaki and recorded a 125mph lap with Hillier also squeezing in a lap on his OMG Yamaha Superstock machine (124.042mph).
Ben and Tom Birchall were fastest in the Sidecars at 118.316mph on their Steadplan/Hager LCR Honda.
Matt Stevenson from Ripon crashed at Creg-ny-Baa on the Dafabet Kawasaki was taken by Airmed to Noble's Hospital in Douglas with reported arm and leg injuries.
Posted on Wednesday, May 31st, 2023 in News