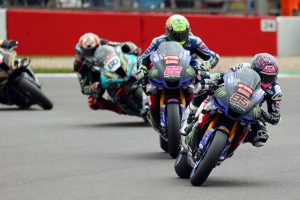 The Bennetts British Superbike Championship heads to Cadwell Park for the first time since 2019 this weekend and the McAMS Yamaha team are in a strong position with Jason O'Halloran and Tarran Mackenzie 1-2 in the championship standings.
Two further victories for the team, one apiece for O'Halloran and Mackenzie coupled with two third places for the riders at Donington Park this past weekend sees the Aussie on 277 points, some 54 ahead of his team-mate who in turn is 20 points ahead of Christian Iddon.
The return of Cadwell's 'Party in the Park' is welcome news for the series leader, who lives just 30 minutes away from the Wolds venue on the outskirts of Lincoln. A personal favourite track, O'Halloran has completed a number of track days at the circuit in the past 18 months while BSB has been absent due to the coronavirus pandemic.
Mackenzie has also been out on track on his R6 training bike at Cadwell, a circuit he also enjoys riding.
The picturesque Lincolnshire venue was the scene of McAMS Yamaha's debut British Superbike victory back in 2017 when James Ellison took the win, however, the last visit to the circuit in 2019 proved a challenging weekend for the team with both riders injured.
Given the improvements seen with the R1 in recent times, both O'Halloran and Mackenzie are keen to take to the unique circuit aboard their superbike for the first time in two years, confident of continuing their career-strongest seasons to date.
McAMS Yamaha have won 10 out of the 15 races so far this season and stood on the podium in all but one.
The weekend will also play host to a special occasion for the Edwards 1902 Yamaha team as they compete in their first ever home round. Their Elsham Distillery is just a smidge over 30 miles from Cadwell Park so they'll be hoping to put on a show after Ian Hutchinson secured his best result of the season with a fifth last time out at Donington Park.
Jason O'Halloran 
Championship: 1st (277 points)
"Cadwell Park is my favourite circuit on the BSB calendar and I am absolutely itching to get the R1 out around there having not raced there since 2019. I've done quite a few laps on our stocker test bike over the last 18 months as it's my local track so I headed there a few times to keep bike fit when racing was delayed by COVID. I love the place and I would love to win there – but there will be a number of riders who are strong there this weekend. Qualifying will be very important as it's a hard circuit to pass at, so if we can qualify well and get a good start I am confident of getting some decent podium points."
Tarran Mackenzie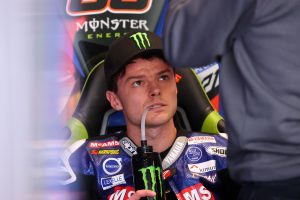 Championship: 2nd (223 points)
"It's hard to believe we are half way through the 2021 season and the first half of the season has been my best to date. I've already won as many races as I won last year and have had more podiums and we're currently second in the championship. Cadwell is a track like no other on the calendar, it's quite tricky on a 240bhp superbike as it's very narrow and has a bit of everything from tight twisty stuff to fast and open. I have been on a track day there earlier this year and enjoyed it, so I'm looking forward to getting back out on my superbike after missing it last year."
Ian Hutchinson
Edwards 1902 Yamaha National Superstock
"Bit by bit, we are making good steps forward with the Edwards 1902 R1, as has been shown in our results, especially with fifth last time out at Donington. This weekend it is the home round for Edwards, so I am hoping we will be able to put on a good performance for the crowd, which is usually fantastic at Cadwell Park."
Steve Rodgers
Team Principal
"The races are coming thick and fast now, it's hard to believe we are pretty much at the half way point of the 2021 season. After this weekend, we've had more rounds than are left, so it's starting to get to that very important point. Obviously both Jason and Tarran have been performing exceptionally well so far this year but we cannot rest on our laurels. The three showdown rounds will be an absolute dogfight so we need to continue scoring podium points as often as we can moving forward. Cadwell is a tricky circuit, qualifying is very important so we'll need to be on it from the offset."