Tommy Bridewell
Tommy Bridewell arrives at Brands Hatch for the next round of the Bennetts British Superbike Championship with confidence high following his first triple win last time out at Snetterton.
The BeerMonster Ducati rider had to hold off his rivals, but following three intense races in Norfolk, he emerged with a 25-point lead as the title chase arrives in Kent this weekend. Bridewell is now equal with Glenn Irwin and Kyle Ryde on four race wins so far this season and he is gunning for more this weekend.
Bridewell said: "I am obviously looking forward to Brands Hatch, it is one of my favourite tracks on the calendar and I have been looking forward to it for a while in truth. I know how well the Ducati works there as well, so I think coming off the back of doing the triple win at Snetterton only leads us into a good position.
"We still have no expectations, I still want to enjoy it and have the same mentality as I had at Snetterton. I want to enjoy riding every lap of riding the bike. We found a different way of working at Snetterton and I really enjoyed it and felt like it made a big step for my riding and the team to work through the data.
"In all honesty, it was a bit of a mini breakthrough so we are going to continuing working in that way. Brands Hatch is a mega circuit and I am looking forward to get going and see where we fare up."
Josh Brookes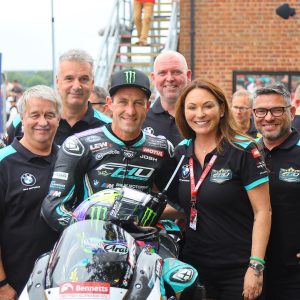 Josh Brookes heads to his beloved Brands Hatch this weekend (July 21/22/23) for the sixth round of the Bennetts British Superbike Championship title fight and the FHO Racing BMW Motorrad Team rider is determined to make amends for missing out in the final race at Snetterton last time out.
Brookes has doubled up on race wins so far this season and looked set to add to a pair of second place finishes at Snetterton when he was forced to retire from the lead with a technical problem. However the double champion is ready to make amends at Brands Hatch this weekend, and with a tally of 19 victories on the Grand Prix circuit before, the Australian is eager for his return to a happy hunting ground.
Brookes said: "Obviously I was disappointed to not finish the final race at Snetterton. For those that are interested in what the reason was, it was a sensor failure. Anyway, moving on, obviously I've got a great record at Brands Hatch, it's one of my favourite circuits. I'm looking forward to getting there, particularly because we had good speed at Snetterton.
"We'd made some obvious improvements throughout the weekend, the previous two rounds, we struggled a little bit to get the bike working properly, how I needed it to, but at Snetterton, it feels like we've maybe made some steps that were necessary to be more competitive again.
"If that all continues at Brands Hatch and with my like for the circuit, I'm really excited about what the results could be. Let's get there as quick as possible and see what happens!"
Leon Haslam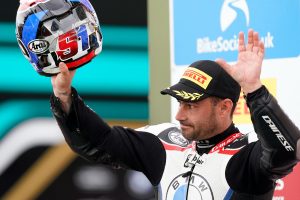 Leon Haslam is ready to come out fighting this weekend at the sixth round of the Bennetts British Superbike Championship as the ROKiT BMW Motorrad rider targets his first victory of the season.
The Brands Hatch Grand Prix circuit was strong for the BMW M 1000 RR last season, with two BMWs featuring on the podium in each of the three races, and with just four points between himself and another previous champion, Josh Brookes ahead of him, Haslam is pushing for another podium return.
Haslam said: "I'm actually really looking forward to Brands Hatch. Obviously, the past few years, the BMW has been really strong there. At the end of last year, there were two BMWs on the podium in all three races. Obviously, this year is a little bit different, the Ducati is super strong and the Yamaha goes really well there.
"I've obviously just come back from doing Imola, so I've got to switch my mind back to no electronics and BSB. From my side of it I'm super excited and feel like we can be a lot more of a challenge in this one, so hopefully we can get the ball rolling."
Danny Kent
Danny Kent had his strongest weekend of the Bennetts British Superbike Championship season so far at Snetterton and now the Lovell Kent Racing Honda rider is targeting more as the season reaches Brands Hatch.
Kent had a strong start to the season with his best result coming at Silverstone with a fifth place on the team's debut weekend. However, in Norfolk some setting changes paid off and the 2015 Moto3 World Champion claimed his biggest points haul of the season so far, and now he is aiming for more this weekend.
Kent said: "It is safe to say Snetterton was definitely one of our strongest weekends this year, we made some changes during the weekend that we hadn't tried already this year and made a good step.
"It was nice to score some solid points after two difficult rounds for us at Donington Park and Knockhill. We were struggling for tyre life which meant in the second half of the races I wasn't able to keep the pace to match the front guys, but we are working on that.
"I'm really looking forward to Brands Hatch, I am feeling motivated as last year it was one of my strongest tracks on the Suzuki and I feel I am more competitive this year, so I can't wait to get started."