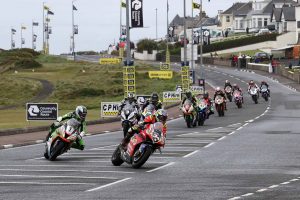 Race organisers have confirmed that the North West 200 international road races will return to the calendar in 2022 after a two-year absence.
The event was cancelled in 2020 and 2021 because of the Covid-19 pandemic.
The race week will take place from 8 to 14 May, with fonaCAB and Nicholl Oils renewing their title sponsorship.
Peter Hickman, Glenn Irwin, Dean Harrison and John McGuinness are among the riders who have already signalled their intention to compete at the race.
The 2022 North West meeting will be the first international road race to take place since action at all the world's leading events came to a halt with the onset of the coronavirus pandemic in March 2020.
"Although the pandemic stopped the race action over the past two seasons, the management team of Coleraine and District Motor Club have been working hard to ensure the structures and support that underpin the North West 200 have remained in place for the day when we would be able to make this announcement," said club chairman Stanleigh Murray.
"We are delighted to have retained the support of our loyal title sponsors as we plan the return of one of Northern Ireland's major sporting attractions," he added.
Glenn Irwin, winner of the last four Superbike races to be staged over the 8.9-mile Triangle circuit, welcomed news of the event's return as "absolutely fantastic".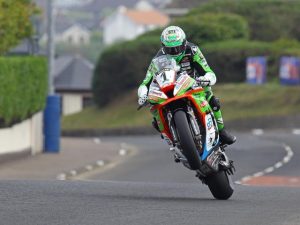 "It's one of those moments where you pinch yourself and think, 'we're finally back'," said the 30-year-old of the announcement.
"There's nothing I enjoy more than racing at the North West 200. It is and always will be my favourite road race. I'm buzzing.
"I am so looking forward to making my Honda roads debut."