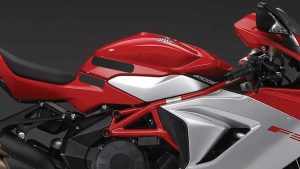 Eazi-Grip Mini Strip Tank Grips are a highly beneficial upgrade to whatever type of motorcycle you ride: Sports, Cruiser, Naked, Classic, Adventure, Tourer, Motocross, Enduro, Café Racer etc. They make an excellent addition to high-impact rubbing areas where extra protection is required, for example, bungee cord straps and pannier protection, or if you just want extra knee grip for when you're at your maximum lean angle.
Available in black or clear and in all three of our world-class grip materials: EVO, PRO and Silicone.
Eazi-Grip Mini Strip Tank Grips set:
2 x 45mm x 210mm
2 x 45mm x 145mm
2 x 30mm x 95mm
Eazi-Grip Mini Strip Tank Grips are an excellent alternative to other products in the market, offering fantastic value for money with six individual strips in three sizes.
The quality is clear to see with many leading race teams using Eazi-Grip Motorcycle Tank Grips, including Ten Kate Racing, BMW WorldSBK team, McAMS Yamaha, Honda Racing, Ducati, Attack Performance Yamaha, Westby Racing and many more. 
Eazi-Grip Motorcycle Tank Grips provide high levels of grip helping to reduce rider fatigue and movement under hard braking whilst cornering.  Increased leg grip reduces pressure on wrists and shoulders allowing for more control with your arms whilst reducing the risks of getting arm pump.  They also help to maintain body positioning mid corner.  Polyurethane Pro or Evo grips are the ideal choice for track days and racing, whilst our Silicone Series is ideal for grand touring and commuting.
Our Tank Grip Mini Strips can be used as they are, or cut to your desired fit for any motorcycle tank.
Order your Tank Grip Mini Strips here
Frequently Asked Questions 
What Are Motorcycle Tank Grips?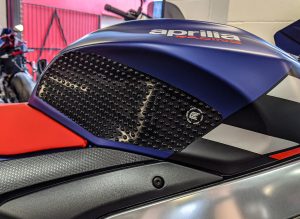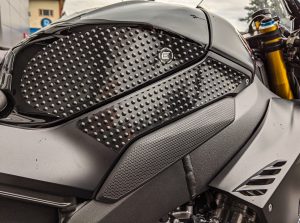 Tank Grips are self adhesive, usually bespoke cut, pieces of material that go on the tank where your knees sit.
We offer 3 materials for our Tank Grips, Evo, Pro and Silicone because grips are very much a personal choice, and what feels best for one rider, may not suit another. The Evo surface has pronounced domes and offers the highest level of grip. This is our most popular grip for racers, as they are usually hanging right off the bike with their knees and elbows down. The Pro is smoother and offers slightly more movement on the bike. Pro is our most popular grip with road users and riders that take part in the odd track day, as it covers both aggressive and leisurely riding. Silicone is our cushioned material that is best for commuters and touring, creating comfort as well as grip.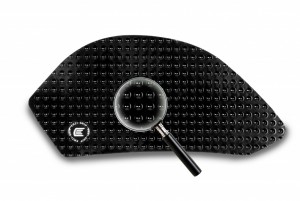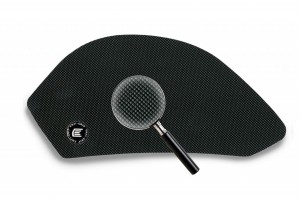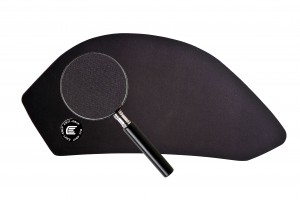 Our Pro and Evo materials are available in black or clear, while our Silicone material is charcoal grey.
What do Tank Grips do?
Our Tank Grips are designed to reduce pressure on your shoulders and wrists whilst riding by creating more contact points between yourself and your bike. Without Tank Grips it takes a surprisingly amount of work to keep planted to your bike, as you have to grip harder with your knees and assist with your arms and shoulders. With our Tank Grips, they take the pressure off your body so you don't have to fight to stay in position and therefore make riding your bike even more enjoyable.
Eazi-Grip Motorcycle Tank Grips also protect your tank from clothing rubbing the paintwork, as well as zippers/buttons scratching your tank, therefore keeping your bike's resale value and its looks safe.
What race teams use your Tank Grips?
BSB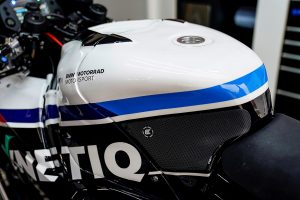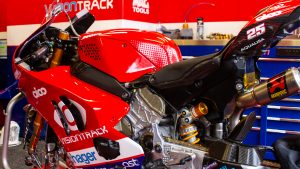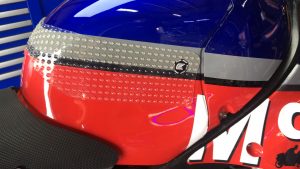 IN Competition Aprilia, Synetiq BMW, Bathams Racing, PBM Motorsport Ducati, True Heroes, John McGuinness, Oxford Racing Ducati, Honda Racing UK, DB Race Services, FS-3 Racing, Lee Hardy Racing, GR Motosport, Silicone Engineering Racing, Dynavolt Triumph and McAMS Yamaha.
WSBK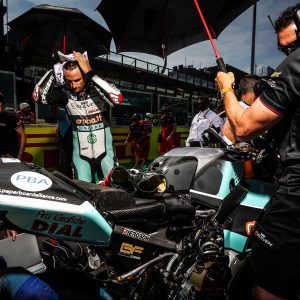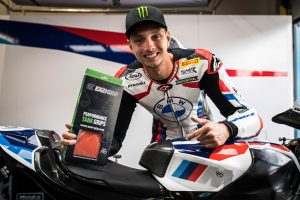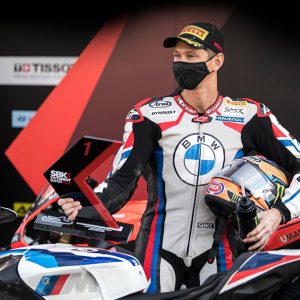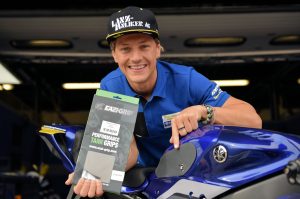 BMW, Team Go Eleven, Puccetti Racing and Ten Kate Racing.
Moto2 and Moto3
Red Bull KTM Ajo, Italtrans, Aspar, Liqui Moly Intact GP and Flexbox HP40.
Australian Superbikes
DesmoSport Ducati and BC Performance Kawasaki.
MotoAmerica

Westby Racing, N2 Racing and Fresh n' Lean Attack Performance Yamaha.
There are videos of some of our supported riders on our YouTube channel sharing their thoughts on our products. Click here to watch them. 
What if I cannot find Tank Grips for my bike?
Get in touch with us. If it's a new model it may already be in production. If your bike is an older model we may be able to create them, or our Universal cut-your-own sheets are an option too.
Can Tank Grips help with a pillion rider too?
Sometimes if you ride with a pillion passenger, they can slam into you under braking and force you forwards into the tank. A gentle squeeze on the Tank Grips with your knees helps you manage the weight of a pillion better, avoiding the dreaded 'nutcracker' experience.
How are your Tank Grips made?
As we design and manufacture our own Tank Grips we ensure the best fit and quality. Each is bespoke to each motorcycle model and is specifically cut to size. We cut our Tank Grips to order usually the same working day, or day after your order, on our specialist machinery. They are then packaged with instructions, IPA wipe and Eazi-Grip badges to ensure you have everything you need to install them on your bike.
Are they easy to install?
Yes…
Clean the surface thoroughly with the included IPA wipe
Lightly warm the tank and grip with a heat gun or hairdryer
Using a sharp blade carefully peel back a small portion of the release
liner to expose the adhesive
Press the tank grip down firmly onto the tank
Slowly pull back the release liner while applying firm pressure to
activate the pressure sensitive adhesive
Allow the tank grip to set for 48 hours for optimal bond
We are only a phone call away or on social media messaging if you have any questions.
Are there any independent reviews for your Tank Grips?
We have over 26,000 positive feedback reviews on Ebay which you can see here https://www.ebay.co.uk/usr/hillcroftnw
We are rated 4.4 stars on Trustpilot which can be seen here https://uk.trustpilot.com/review/www.eazi-grip.com
Visor Down have reviewed our Tank Grips which you can read by clicking here.
Michael Neeves at MCN has also reviewed our Tank Grips. Here is the article…