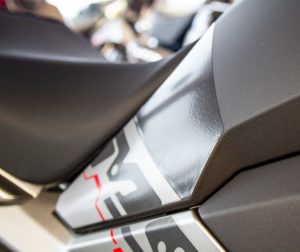 We have extended our Eazi-Grip range to include clear Motorcycle Tank Paint Protection Kits.
Manufactured from super thin, ultra tough polyurethane film, they offer paint protection from rubbing, while looking near invisible on your bike!
The film is designed to protect your motorbike and virtually eliminate damage. The unique properties of our protection film enable it to drastically reduce the friction of leathers and jeans on your tank and leaving your bodywork untouched beneath.
The Motorcycle Tank Paint Protection Kits are easy to fit with our advanced fitting solution, and simply float into place.
To order yours, please click here and select the clear grips for your bike.
Posted on Wednesday, November 4th, 2020 in News