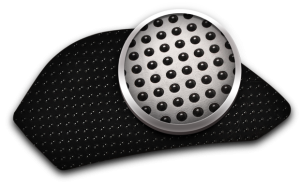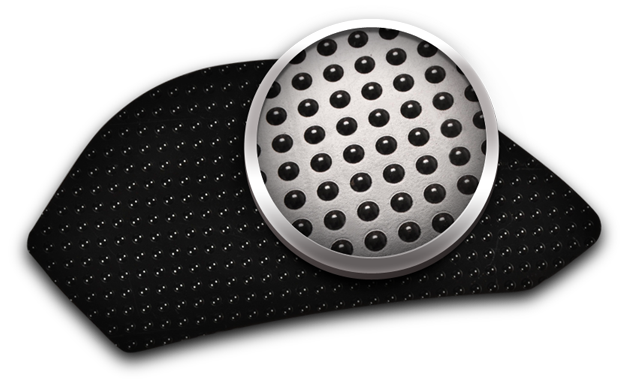 New 'Evolution' tank grip added to Eazi-Grip™ range.
In response to customer feedback and ongoing product development, we have introduced the new Eazi-Grip Evolution tank grip, designed specifically for race and track use, featuring a thicker base, more aggressive adhesive system and revised traction dome profile.
The new 'Evo' grips have been tested under the most severe conditions, culminating in a Supersport TT Victory For Eazi-Grip sponsored Smiths Triumph The Gloucester based Smiths Triumph Racing Team enjoyed a fairytale debut outing at the Isle of Man TT races today when Gary Johnson took a brilliant win on the Smiths Triumph 675.
The new grips are being used by Martrain Yamaha, Buildbase BMW, Anvil Tag Racing, Quattro Plant Kawasaki, Be Wiser Kawasaki, ILR Kawasaki and Smiths of Gloucester racing, with Graeme Gowland achieving a fabulous double win this weekend at Snetterton.
For more information on the new Evolution grips, contact our race support manager Joe Walton, email: [email protected]
Posted on Wednesday, June 18th, 2014 in News