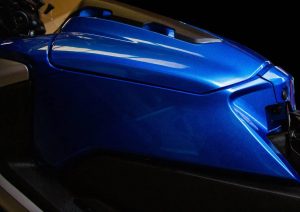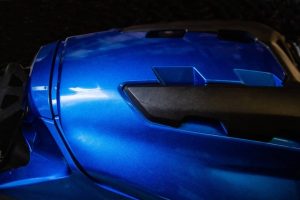 Our motorcycle paint and stone chip protection kits are specifically designed for your motorcycle. Manufactured from a non-yellowing, ultra-thin, ultra-tough, polyurethane protection film, it is designed to protect your motorbike and virtually eliminate damage. The unique properties of our protection film enable it to disperse the impact energy of gravel and small stones, bouncing them off and leaving your bodywork untouched beneath.
They are easy to apply with sectional pieces that in conjunction with our advanced fitting solution, simply float into place. The motorcycle paint and stone chip protection kits are extremely conformable around even tight radii and compound curves, making them easy to fit at home. Standard kits cover the tip of the front mudguard, front fork shields, nose cone, leading edges of the fairings and tail unit. For customers requiring more than just the 'standard' coverage, for example panniers, top boxes, wing mirrors, headlights or any other requirements, we have an in-house design team that can produce bespoke patterns.
Together with our standard range of pre-cut kits, we also offer rolls in 75mm, 100mm & 150mm widths , ideal for protecting front forks, chassis rails and swingarms. Motorcycle Paint and Stone Chip Protection is an essential addition for every toolbox.
Click here to purchase your kit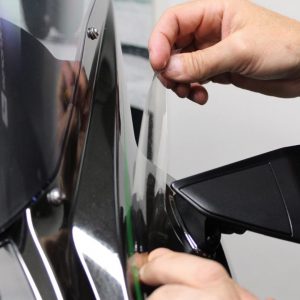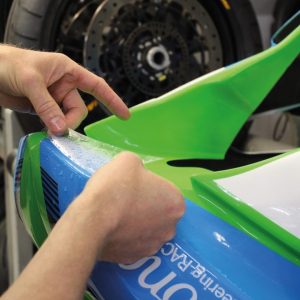 Posted on Friday, October 23rd, 2020 in News