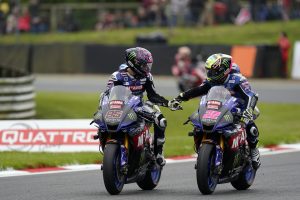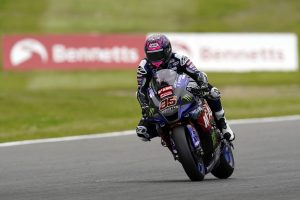 The McAMS Yamaha team are gunning for glory as the 2021 Bennetts British Superbike Championship heads for its conclusion at Brands Hatch this weekend.
Tarran Mackenzie and Jason O'Halloran sit first and second in the championship standings with just three races remaining over the 2.4-mile Kent circuit, but the duo cannot afford to rest on their laurels with the Ducatis of Iddon and Bridewell breathing down their necks.
After taking victory at Donington Park, Mackenzie leads the standings by ten points over team-mate O'Halloran with Iddon a further five back and Bridewell then six back on Iddon meaning it's all to play for this weekend.
The weekend marks the end of what has been a remarkable season for McAMS Yamaha in which the team has won 18 out of the year's 30 races so far and had at least one rider on the podium in all but five races.
Brands Hatch has been a happy hunting ground for the team already this year with both Mackenzie and O'Halloran taking victories on the Grand Prix circuit back at Round 3 in July. Mackenzie stood on the podium in all three outings in the summer, winning the opening race. After a crash in qualifying, O'Halloran put in a gritty performance to come from 18th on the grid to fifth at the end of the shorter sprint race before going on to win the second outing and following that up with third in Race 3.
Practice for the event gets underway on Friday ahead of Qualifying and the opening race on Saturday before the two final races on Sunday.
Tarran Mackenzie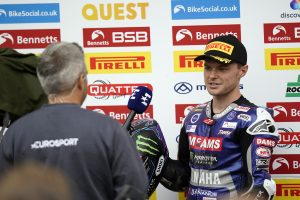 Championship: 1st (1127 points)
"I'm really looking forward to Brands this weekend. It's a circuit I enjoy riding and the R1 works very well there as we saw both last year and back in the summer with both Jason and I winning races. I'll approach the weekend like any other, try and do our best in each race and take it race by race. Ultimately, if we do the best job we can then the rest will sort itself out. We have been strong in the wet and the dry this year so whatever the weather brings, I'm ready."
Jason O'Halloran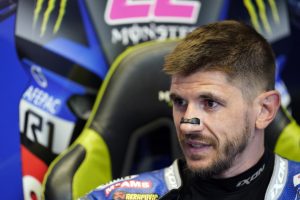 Championship: 2nd (1117 points)
"This weekend is a big weekend but for me the task is actually quite simple. The last couple of rounds have been tough for us, but with how we now lie in the championship the job we have to do is clear. We have to approach this weekend exactly how we approached the first eight rounds. Brands is a great circuit for me and for the bike, we know what is possible and I'll be giving it my absolute all."
Steve Rodgers
Team Principal
"We head to Brands Hatch in a strong position with Tarran leading the championship and Jason second, a position we've held since earlier this year. There is no hiding from the fact we are going there with the aim of becoming British Champions. We have won 18 out of 30 races so far this year and only been off the podium in a handful of races, so all we need to do is approach this weekend like we've approached all the others. We'll be giving it everything we've got, just like we have all season and hopefully we'll be holding the trophy at the end of it. We've got two very capable riders in the fight, so we'll take it race by race and see where we are at the end."
Championship Standings
1.     Tarran Mackenzie (McAMS Yamaha) 1127
2.     Jason O'Halloran (McAMS Yamaha) 1117
3.     Christian Iddon (VisionTrack Ducati) 1112
4.     Tommy Bridewell (Oxford Products Racing Ducati) 1106
5.     Danny Buchan (SYNETIQ BMW) 1061
6.     Peter Hickman (FHO Racing BMW) 1059
7.     Josh Brookes (VisionTrack Ducati) 1047
8.     Glenn Irwin (Honda Racing) 1041