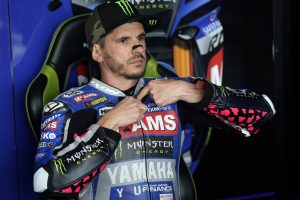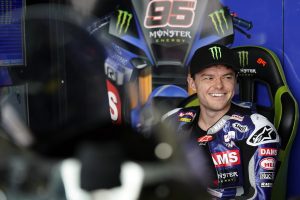 The on track preparations for McAMS Yamaha's Bennetts British Superbike title defence get underway this weekend as the team take to the track at Snetterton for the first official BSB test.
2021 champion Tarran Mackenzie and 15-time BSB race winner Jason O'Halloran once again line-up in a formidable line up which won 21 out of 33 of BSB races last year.
However, the team has not rested upon their laurels over the winter and the title-winning R1 gets a number of improvements as the team look to defend their crown. Working closely with the PATA Yamaha World Superbike effort, the McAMS Yamaha will see a further boost in aerodynamics for 2022 while the engine and electronics department have been busy working on further improving the R1's power delivery.
Mackenzie, who sustained an injury in a testing crash in January, will be back on a bike for the first time since. Over the past two months the 26-year-old has recovered well, with his medical team happy with his progress. Nonetheless, the weekend will be about easing himself back into the swing of things as the team builds towards the beginning of their title defence in the first round at Silverstone in little over a month's time.
O'Halloran is more fired up than ever before having lost out on the title in 2021 despite his early dominance. He'll be joined by a new crew chief in the shape of the experienced Les Pearson, who most recently worked with the PATA and GRT Yamaha World Superbike teams but has a long history on both the British and World stage.
The superbike duo will be joined on track by new signing Tim Neave, who will compete for the team in the Superstock category under the Edwards 1902 Yamaha banner.
Tarran Mackenzie
"I'm really looking forward to getting back on the R1 this weekend. My goal when I got injured back in January was to be fit for the first test and we've achieved that, the recovery has been really good and my physio is pleased with where I'm at. I haven't ridden a bike since the crash, so we'll ease ourselves back in to things – fortunately Snetterton is a track where we had a really good weekend last year so I can focus on getting myself back up to speed. It'll be nice to be back with the team and I'm really excited to get started."
Jason O'Halloran
"Even though the off-season has been shorter than the last couple, it's felt quite long so I'm looking forward to swinging my leg back over the R1. I've done some riding out in Spain on a stock bike over the last month so I can't wait to step back onto the superbike and get 2022 underway. We had a really strong year last year and it sounds like we've got even more to try with the bike. It looks like the weather is going to be nice so it'll be a great opportunity to kickstart our 2022 campaign."
Tim Neave
"I can't wait to get back on the Edwards 1902 R1 at Snetterton. I've had two tests in Spain and the bike felt mega, so it'll be good to see where we are compared to the rest of the field and highlight what we need to work on as the season progresses. It'll be really nice to join the whole McAMS Yamaha team for the first time – joining the championship-winning team is a bit of a dream come true for me so I'm looking forward to working with them all for the first time this weekend."
Steve Rodgers
"I am looking forward to getting to Snetterton this weekend and getting our 2022 season underway. Last year's Snetterton test was a complete wash-out so it's nice to see the forecast looks to be on our side! After a bit of a scare in January, it's great that Tarran is fit to ride this weekend but for him it will very much be about getting himself back up to speed and comfortable – there are no prizes for testing and we've still got three weeks until the first round. Jason is fired up and ready to go, the package is very similar to last year but with a few tweaks as we look to progress – the test for him will be about getting his eye back in and then evaluating the changes."