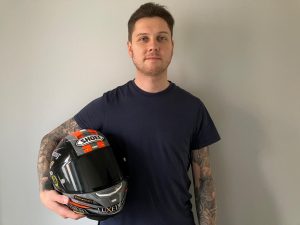 L1 Racing have announced their arrival into the Bennetts British Superbike Championship ahead of the forthcoming 2023 season, with the new-look team lining up on the grid with Luke Mossey onboard the BMW M 1000 RR.
The newly launched L1 Racing is an evolution of PR Racing and together with Mossey, the structure within the team will feature a continuation of the previous guise.
Mossey said: "I'm really happy to be joining L1 Racing for 2023. A lot has happened over winter so it's nice to confirm that I'll be back on the Superbike grid. I'm confident this is the season I can get myself back at the front in the Superbike class on board the BMW with L1 Racing.
"I'm also happy to have Ray Stringer back in my corner as my crew chief, I've had successful seasons working with Ray, and we have the personnel around us to make inroads in 2023. We start our testing in a few weeks so I can't wait to get back on a bike ready for round one at Silverstone."
Team Manager Joe Jameson commented: "We are very excited about starting this new chapter in the BSB paddock whilst being able to make use of over 20 years of Superbike experience. After seeing Luke's brief, but impressive performance on the BMW last season before his injury, he was the obvious choice for us in 2023. Having a rider of his experience and pedigree can only be a big positive as we embark on this new venture.
"We would also like to say a huge thank you to Lloyd & Jones and APM Customs, as without their continued support none of this would be possible. It is going to be a busy March as we prepare for the start of the season, but we are looking forward to getting racing, and most of all enjoying the ride!"
Posted on Tuesday, February 28th, 2023 in News