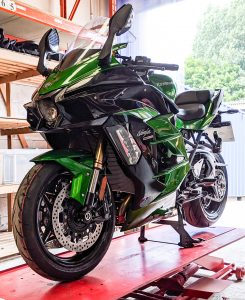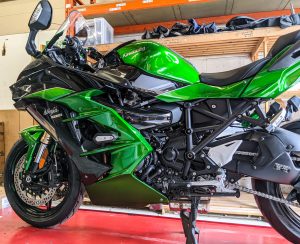 Preston Motorcycles dropped off their stunning Ninja H2 SX off to us this week for a Paint Protection Kit to be fitted to the bike, and its panniers.
The Paint Protection Kits are designed by ourselves. We go out to our local dealerships, including Preston Motorcycles, trace the panels, scan them in to create CAD drawings, cut a test kit, return to the dealership to fit the kit, make any amends needed, retest if needed, then sign it off.
Our Paint Protection Film is super thin, but very tough and is non-yellowing. It disperses gravel and stones and protects against scratches, road tar, bird droppings, tree debris, salt, UV rays and abrasions. It self heals too. This is shown in more detail when Bennetts tested our Paint Protection Film properties. Click here to watch the video. This means your paintwork remains untouched beneath and therefore retains your bike's resale value.
As you can see from the photos above of the bike fully fitted, it creates a near invisible finish, only seen when looking really really close.
Click here to get a Paint Protection Kit for your motorcycle.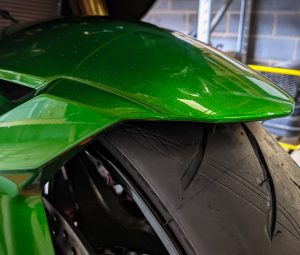 Posted on Thursday, July 29th, 2021 in News