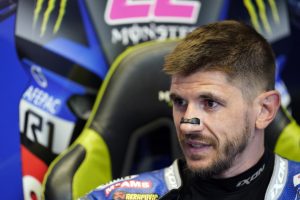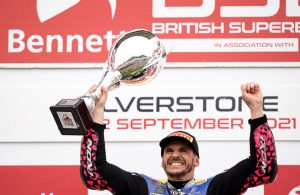 Jason O'Halloran has delivered his strongest Bennetts British Superbike Championship campaign to date this season, celebrating eleven victories and a further nine podium finishes, however after a tough start to the Showdown, he arrives trailing his McAMS Yamaha teammate Tarran Mackenzie by ten points.
The Australian held a 30-point lead heading into the final three round Showdown, but two crashes at Oulton Park decimated his advantage and he arrived at Donington Park with a two-point deficit to Mackenzie.
"I left the last round at Donington Park feeling happy because it could have been a lot worse," said O'Halloran. "After the first race on Sunday I lost 18 points to Taz which was a bit of a disaster and then it rained and I thought 'I don't know if this is good or bad after what it was like on Saturday'.
"Fortunately, we came out of the weekend only ten points behind, which sounds like a bit of a crazy thing saying that. All I wanted to do with how it was at Donington Park, was to still go to Brands Hatch with the opportunity to win and that is what we are doing, so that was a small victory for us."
Three point scoring finishes at Donington Park means he heads into the final three races with a ten point deficit, but after a victory earlier in the season, O'Halloran is confident ahead of the decider.
"Brands Hatch I obviously won there earlier in the year and I have had really good results there and I love racing there, so it is a good place to end the season," added O'Halloran. "There is no reason why, with the settings that we have, we should be somewhere near the front."
This season's final round marks the closest top four since the first year of the Showdown in 2010, with it all to play for across the three races and maximum of 75 points available for the taking.
"It is a high pressure weekend for everybody, three races and four of us separated by a small amount of points and anything can still happen," said O'Halloran. "We saw that at the last weekend. We have just got to try and put our best foot forward, have a good performance in all three races and see what happens at the end.
"Everyone is in a similar boat, it is so close on points that we have to go into the weekend with the same attitude – there is no defending from anybody, you are going to have to win races to win the title. It's not like anyone has enough points to roll around in third or fourth and win, that won't happen.
"I think everyone will feel similar ahead of the weekend, for sure I was in a similar position last year, but a bit further back compared to this year, and with three races anything can happen especially at this time of the year. It is tough for everyone if the conditions are changing, I feel that we are quite strong in the wet and the dry, so I think we should be somewhere near in any of the conditions.
"For me, I want to enjoy the weekend – I have had an amazing year and won lots of races and unfortunately we are in this positon because of the last two rounds. That's just life, so we have to put that behind us, put our head down this weekend, try to win some more races and hopefully we can come out on top."