Introducing our New Eazi-Grip™ Dashboard Protector Range which is the perfect addition to your Eazi-Grip™ Stone Chip Protection.
Offering Anti-Glare and Anti-Scratch properties, our Dashboard Protectors provide excellent screen coverage with an exceptionally simple installation process.
Each kit comes complete with a Step-By-Step guide, 1 Dashboard Protector, 1 Squeegee, 1 Bottle of Solution (Requires added water) and 1 Eazi-Grip™ cleansing Wipe.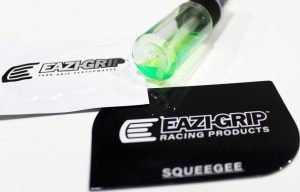 We currently have 100+ Motorcycle model designs and we are always working hard to improve and increase our product range.
Take a look through our range now!
Posted on Monday, December 2nd, 2019 in News