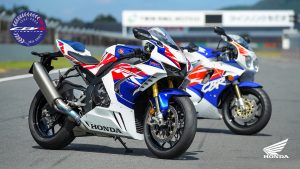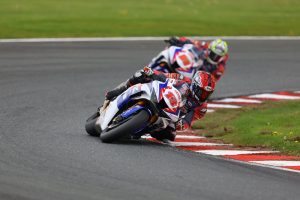 Fresh from the North West 200, where Glenn Irwin secured two Superbike victories aboard the Honda CBR1000RR-R Fireblade SP, the Honda Racing UK team returns to its British Superbike duties this weekend (20-22 May) with Round 3 taking place at Donington Park's National Circuit.
It's been a superb start to the season for the Honda squad with the NW200 wins, as well as the hat trick at the opening round of the Bennetts British Superbike Championship at Silverstone and heading into this weekend, Glenn is sitting second in the overall championship standings at a circuit where both the Fireblade and Glenn have enjoyed past successes.
BSB rookie Tom Neave returns to action at the 1.98-mile circuit after a heavy fall in the final race at the last round at Oulton Park. The reigning Pirelli National Superstock Champion has good memories of the National Circuit having won there in 2020 and 2021, but this weekend will be the first time he's ridden the Superbike-spec Fireblade at Donington Park.
Both Ryo Mizuno and Takumi Takahashi are looking forward to the weekend and are looking to collect their first points of the 2022 BSB season, having finished just outside the points in the last two previous rounds.
Round 3 is also a special weekend for Honda, who will be celebrating 30 years of the Fireblade with a unique two-day event at Donington Park with a World of Honda set-up at the Melbourne Loop, welcoming Honda and Fireblade owners, as well as race fans.
Superbike first practice gets underway on Friday (20 May) at 13.00, with Race 1 on Saturday (21 May). Race 2 and Race 3 will take place on Sunday (22 May).
#2 Glenn Irwin
"It's nice to go into this weekend after a successful North West 200, I've said before in the past the confidence I've gained winning at events like that I've been able to carry back to British Superbikes, so I'm looking forward to continuing the good moment. It's been five wins for me so far this season on the CBR1000RR-R Fireblade SP and it would be nice to add to that in some way with wins or podiums this weekend, that being said, the level in BSB is extremely high this year and although we've raised our game, many others have too, so I expect it to be fast, unpredictable – typical BSB and I'm looking forward to it. It's the 30th Anniversary celebrations for the Fireblade also this weekend, so I guess there's some added pressure with that, but we've just come from the North West 200, where I don't think you can have any more pressure than what I'm under there being the local boy! But it's something I embrace and look forward to, and if we can get some good results, we can make the 30th Anniversary celebrations for Honda even better."
#88 Ryo Mizuno
"Donington Park is a circuit I have fond memories of, where I scored my first points last year. It has a lot of high-speed corners and it's important to be rhythmical, but I'm looking forward to it because I think I'm well suited to it. The last two races have been tough, but I'm looking forward to working on Friday to turn the tide once and for all!"
#13 Takumi Takahashi
"I've been preparing for Donington since the last race at Oulton Park, so I am ready for this weekend. Donington is a circuit I enjoy riding at, but I still need to learn more about it. I like the fast sections at turn five and six. I haven't been able to score any points yet this year, so I'm aiming to finish in a slightly better position and get some points this weekend."
#68 Tom Neave
"Previously Donington has always been a good track for me in Superstock and it's always somewhere where I could get lap records, wins and podiums so heading there this weekend, my first time on the Superbike, having missed the test I'm not too sure what to expect. I'm approaching with positive energy and a good attitude based on our past results. After the crash at Oulton Park I had concussion, so it's been a slow and steady build back to fitness, but I feel in a good place and I'm ready to get started with FP1. The Fireblade has always been a fantastic package there so I'm looking forward to seeing how we get on! It's great to also be celebrating 30 years of the Fireblade, there's going to be such a great buzz around the track with the bikes on display and activities, so it should be a good weekend!"