The Eazi-Grip team visited Silicone Engineering Racing yesterday, providing the team with Eazi-Grip Tank Grips and our Approved fitter Justin was with us from Armour Factory fitting all the motorbikes with Eazi-Guard Motorcycle Paint Protection!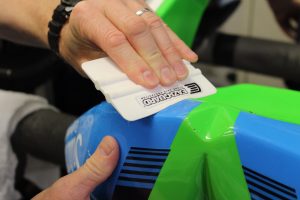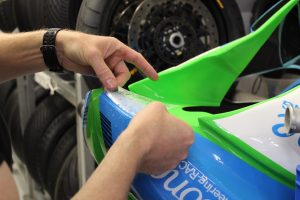 We had the pleasure of speaking with Dean Harrison about Eazi-Guard and asked him why he wants it on his bike!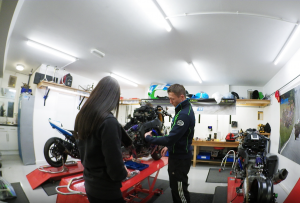 "as you can see from the weekend at Oulton we ended up going through the gravel which wasn't planned, and you can see how it protected all the swing arm"  Dean Harrison – Silicone Engineering Rider
Dean highlighted that they use Eazi-Guard Motorbike Paint Protection not only for the fairings and the front of the bike, but also on the swing arm! We also discussed why Eazi-Guard is essential on the motorbike with Silicone Engineering Team Manager, Paul Iddon.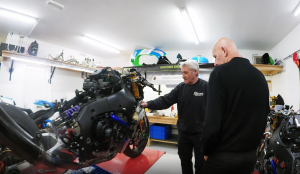 "They get peppered with all the stones and debris off the public roads, obviously at the speed that they go! At times it's like they have been shot with a shot gun, they come back with holes in the screens. By putting Eazi-Guard obviously on the obvious areas on the front of the fairings, it protects the paint work which is quite expensive to have done anyway. We also put it on everything that has a leading edge, the fork leg, bottom of the fork legs, the mud guard… anything that you can see we use the tape that you supply."  

Paul Iddon – Team Manager
We had a great time up at Silicone Engineering, both Dean and Paul focus on the paint protection that our Eazi-Guard Stone Chip Protection provides to their custom paint work which can be extremely expensive to repair. We wish them all the best at their upcoming races and especially for the Isle of Man TT!
Posted on Friday, May 10th, 2019 in News