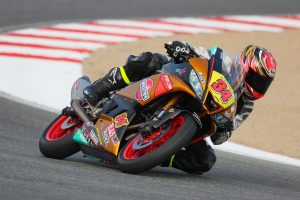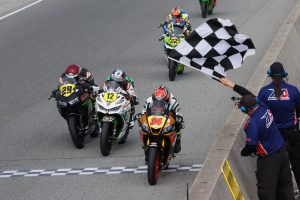 To say that 2020 has been a trying year would be an understatement that being said it showed us just how much potential we have moving forward.
Starting off the season it really took about 2.5 events to get cooking, the new and improved 2020 Yamaha R1 was going to be a challenge but one that would and did pay dividends by season's end. The new engine configuration lent itself to better throttle response, better oiling system and most of all better reliability at the pointy end of the stick. Even fairly choked down by Euro 5 emissions the 2020 Yamaha R1 was clearly the bike to beat. Now that we have some time to develop more engine configurations we should be spot on to battle for a championship in the 2021 MotoAmerica Superbike Series.
Mathew from the start showed he spent the off season getting himself mentally prepared and of course he's always physically prepared, check that box off! By the time we arrived at round 3 in Atl our technical team was all moving in the same direction and full steam ahead, this was the turning point for the team as a whole. Our electronics department was spot on and it showed as the riders feedback became more solid and therefore garnered lots of positive changes to the bike. Our crew chief kept us steady with progress and more so in regard to preparedness, simply put Ed was ready for what lay ahead and maneuvered our technical team through any troubled waters. Simply put he had a laser type vision for our bike and rider to push forward and push forward we did. The rhythm was spot on for the remainder of the season until at Indy where we had our rider fall in another rider's oil and still the team stayed strong and never missed a beat.
With the injury Mat sustained in his Indy crash he would not be able to ride at Laguna, the team originally thought we may not attend the finale' in CA but in the long run, decided to arrive with a solid plan. The team employed Yamaha WSBK test pilot Niccolo Canepa, right away there was a good feeling because the settings on the bike were so close to what Mat rides with. He didn't even request the handlebar position be moved, great stuff. The main objective for the weekend was to gather information in order to move forward with Mathew and the 2021 R1 Superbike. In the end our technical department did just that, Herschel and Ed gained a lot of crucial information to help us move even more forward for next season.
Since our return to the race shop we have chosen a path of testing more engine components and ultimately making up progress that we lost during the early stages of the Covid shutdown. As of now we look to be very much on track with our schedule and we could see Mat on the bike as soon as December 15th, but considering he should be preparing for his marriage to Kiara he will likely not be riding until his return around the fourth week of January. By then we will have several options of tunes for him to try, of course we will keep you updated on Mat's health and recovery. As of now he is expected to be back and in great health for the 21 season, after a quick visit the other day Mat has shown me his dedication to our team and he continues his rehab according to the health experts and as usual looked like a superhero in nature, more muscle, more definition and a great killer attitude will keep him on top of his game. It is crystal clear that Mathew and the entire team are ready to make the final step towards the 2021 MotoAmerica Superbike Championship top step.
Posted on Thursday, November 5th, 2020 in News