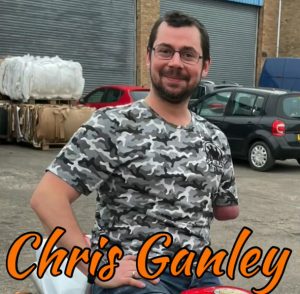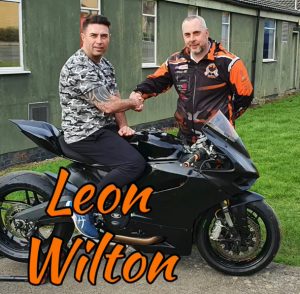 For 10 years now True Heroes Racing have been offering unique opportunities and support to beneficiaries from the Wounded, Injured and Sick UK Service personnel and Veteran communities, by competing in the support classes at the British Superbike Championships. Now as they enter their 10th Season they are fielding their largest line-up and in doing so are continuing to prove just what is still possible both, on and off the track, post life changing injury.
For 2022 both Dave "Scrawn" Mackay and Dave "Salty" Sellers return for another season in the National Superstock Championship competing on Suzuki GSXR1000s, again provided by the Rich Energy OMG Racing Superbike team. British Army Veteran Dave Mackay, is entering his 8th season racing for the team, having previously competed in the Ducati TriOptions Cup before stepping up to the National Superstock Championship in 2020. Royal Navy Veteran and ex TT racer, Dave Sellers, is entering his 4th season as Mackay's team mate, having stepped up from the Ducati TriOptions Cup with Mackay in 2020.
Taking to the Ducati TriOptions Cup grid this year, in the distinctive Black and Orange True Heroes Racing livery, are 3 new riders on brand new Ducati V2 Panigales supplied by Laguna Motorcycles of Kent. Serving Royal Marine, Charlie White, and serving British Army soldier, Leon Wilton, are stepping up from several years of success competing for their respective Armed Services in the Military Road Racing Championships. Lining up alongside them is disabled Army Veteran Chris Ganley. Chris made headlines when the single arm amputee took to the track at a club level for the first time in 2017. Now after 5 seasons competing on his own and after significant setback to his racing plans in 2021 due to arson, he's been provided the chance to step up to BSB with the True Heroes Racing team supporting him.
True Heroes Racing Founder and Team Principal, Phil Spencer, commented "2022 is a significant milestone for the True Heroes Racing journey. To be able to offer the largest number of opportunities to date for our UK Military and Veteran beneficiaries to be involved with the sport at the highest level, both on and off the track, is brilliant. Our largest rider line-up to date will present certain challenges this year, but nothing we can't overcome. The ability to inspire others has always been at the heart of all our activities and breaking new ground this year with Chris fits firmly within this ethos. With the support of all our sponsors; the fans, marshals and organisers at BSB we look forward to an exciting 10th year of competition."