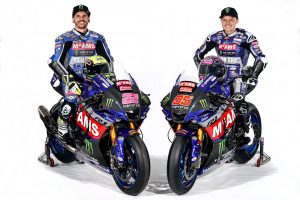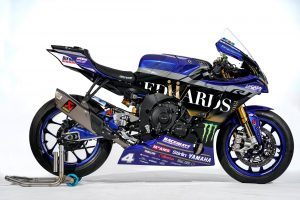 The McAMS Yamaha team are excited to get the 2021 Bennetts British Superbike Championship underway at Oulton Park this weekend after a long break.
219 days after the 2020 season finale at Brands Hatch saw Jason O'Halloran finish series' runner-up, the Aussie and team-mate Tarran Mackenzie will roll out of pit lane for the first round of a highly anticipated 2021 season.
Coming off the back of a best-ever year in BSB for the Raceways Motorcycles-run squad and both riders, confidence is high ahead of the upcoming season after a significant winter development programme for the Yamaha R1 Superbike.
Five race victories and a further 11 podiums in 2020 showed the R1's potential in BSB and further gains through the winter in several areas led to a positive pre-season testing campaign for both O'Halloran and Mackenzie, concluding with the pair locking out the top of the timesheets with a McAMS Yamaha 1-2 at the most recent test at Donington Park.
Heading to Oulton Park for the first round, O'Halloran is particularly confident after a strong test at the Cheshire circuit saw him atop of the timesheets last month at a track which saw the 'O'Show' take an emphatic double victory last September.
Second quickest at both the Silverstone and Donington tests, Tarran Mackenzie is also up for the fight. Four podiums in the last six races of 2020 leaves the 25-year-old hungry for more success as he heads into his fourth year on superbike and fifth consecutive season working with the McAMS Yamaha effort.
Oulton Park will mark the first race outing for the new Edwards 1902 Yamaha National Superstock team with road racing legend Ian Hutchinson keen to get back on track after a strong test at Donington Park.
Practice for the event, which will be the first BSB event since 2019 to welcome fans back through the gate, gets underway on Friday ahead of qualifying and the opening race on Saturday before two further races on Sunday.
Friday's practice sessions will be significant for the BSB riders, not just serving as vital track time for bike set-up but also as these sessions determine whether they will progress automatically to Qualifying 2. The top 12 riders on the combined timesheet at the end of Friday will progress automatically with the remaining riders fighting it out for a final six spaces in the Qualifying 2 session in which riders fight it out for pole position.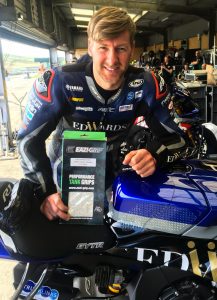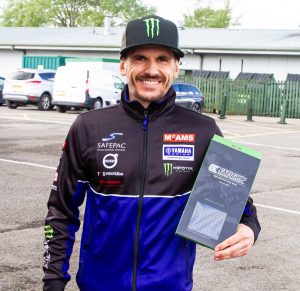 Jason O'Halloran
"I cannot tell you how ready I am for the 2021 season to get underway. It's been a long winter. In some ways it's been very peaceful, because after last year I know that I am capable, the bike is capable and the team are capable of fighting for the title, but on the other hand it's been one of the hardest winters as finishing second hurt! We've had a really good pre-season testing programme, we knew the bike was competitive from last year but I feel like we've really taken another step with the package and I can't wait to put that to the test in a race. Oulton Park was a great circuit for me last year, so I really can't wait to get going." 
Tarran Mackenzie
"We've waited a long time for the 2021 season to come around so I am really excited to get going now. It's always nice to end a year on a high and with four podiums from the last six races, I went into the break knowing that we can be competitive. Oulton Park is a circuit I enjoy, it wasn't the best track for me in terms of results last year but I've had some good races there in both Supersport and Superbike so I'm looking forward to getting back with what we've learned during testing this year. My feeling with the bike is good and with 11 race weekends in 16 weeks, 2021 is going to be a busy year so I am excited to get started now." 
Ian Hutchinson
Edwards 1902 Yamaha National Superstock
"I hadn't ridden a bike between Brands in October and the Silverstone test in April and with the R1 being a completely new bike to me in its current form, we had a lot to learn in testing. As each test came, we understood more about the bike and what it needs to work and by the end of testing I was really comfortable on it and I think that showed with how close we were to the front at Donington Park. Oulton Park is a circuit I really enjoy, so I am looking forward to getting out there with the bike in a good position after the last couple of tests." 
Steve Rodgers
Team Principal
"It's finally time to go racing. After such a good season in 2020, the winter has really dragged this year and even during the testing period over the last couple of months, racing always seemed so far away. Now it's here, we really cannot wait to get started. We had our best year in BSB last year and Jason was well in with a shout of taking the title. We've made some steps with the bike during the winter to improve what we already know is a competitive package, so now we need to put that into practice and turn it into race results. Jason is more determined than I have ever seen him – last year has shown what he can do and now he knows that, he is so focused on what he wants to achieve. Last year showed that when things come together for Tarran, he is almost unstoppable, so the key for him will be finding the consistency weekend to weekend. We expect both riders to be fighting for the podium at each round as that is the only way you can win a BSB title with the field as competitive as it is."