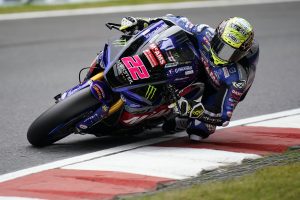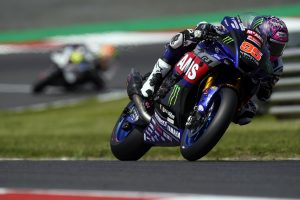 The 2021 Bennetts British Superbike championship continues in earnest this weekend with Round 7 taking place at Snetterton circuit in Norfolk.
 
The event kicks off a bumper period of four races over five weekends as the 2021 championship intensifies ahead of its conclusion in October. Just two rounds, this weekend's Snetterton event, and next weekend's Silverstone event, remain in the 'Main Season' before the Title Fighters' Showdown kicks off at Oulton Park over the weekend of 24-26 September.
 
The McAMS Yamaha team remain in control of the 2021 standings with Jason O'Halloran atop of the main season points table by a whopping 119 points, while the Aussie sits 33 points ahead in the crucial podium points table. Despite being more than a race ahead in showdown points, O'Halloran is aware he cannot rest upon his laurels with a further 30 podium credits on offer over the next two weekends before the title fight begins.
 
His race three victory at Cadwell was O'Halloran's ninth of the season, meaning he has a 50% win record so far in 2021. Heading to the fast, Snetterton circuit this weekend – the longest track on the BSB calendar – O'Halloran is intrigued to see how the further improved Yamaha R1 performs.
The venue of his first ever BSB victory in 2016, Snetterton is one track where he is yet to stand on the podium with Yamaha, but he is keen to change that this weekend given.
Tarran Mackenzie returns to action after sitting out both Sunday races at Cadwell Park after a monster crash in the opening race on Saturday. Fighting fit after ten days off, Mackenzie is keen to get back on his R1 at a track where he fought for victory back in 2019.
 
Mackenzie sits third in the championship standings, equal on points with second-placed Iddon but behind on podium credits, something he'll be looking to rectify this weekend.
 
Ian Hutchinson returns to action on the Edwards 1902 Yamaha in the National Superstock category after a strong weekend at Cadwell Park demonstrates their potential even if the results didn't quite show. He'll be looking to bounce back with the team in this weekend's race.
Jason O'Halloran – Championship 1st (342 points)
"I am quite excited to get to Snetterton this weekend as in the past it's always been a good circuit for me – I took my first BSB win there in 2016. We have clearly taken a big step forward with the R1 this year and on paper those improvements should suit Snetterton so I'm interested to get out there as we didn't really get any track action at the test there earlier this year. The aim for the weekend is the same as any other, to take as many podium points as we can in each race."
Tarran Mackenzie – Championship 3rd (223 points)
"I can't wait to get back on the bike at Snetterton this weekend, it's a track where I've had some strong results in the past fighting for the win in 2019 and it was also a bit of a turning point in my 2020 season too. It was a shame to miss both races on Sunday at Cadwell, but after the last week off I am fighting fit and ready to go. The plan is to hit the ground running from Friday and we'll go from there but ultimately the aim has to be the podium."
Ian Hutchinson – Edwards 1902 Yamaha National Superstock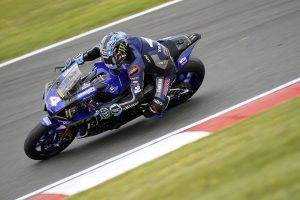 "Cadwell was disappointing as we had been on the pace all weekend so to leave with no points was really frustrating, but we did make a big step with the bike so we'll be looking to carry that forward to Snetterton this weekend." 
Steve Rodgers – Team Principal
"The last couple of weeks off have been good for the team to re-charge after a busy period, but now we're heading into another with four races over the next five weekends. There couldn't be four more important races either as after this busy period – there is only one round remaining. We are in a good position with both riders enjoying their best BSB seasons to date but with how the 'Showdown' works we can't let off now. Jason theoretically only has a 33 point championship lead so while he may already be confirmed in the Showdown, we need to work on further extending that over Snetterton and Silverstone before turning our attention to fighting for the title over the final three rounds. Tarran returns to action this weekend after missing the two races on Sunday at Cadwell Park, more through caution than anything else – these two rounds are really important for him so our priority was to have him fit for this weekend. He is third in the championship but I am confident he can bring home further podium points this weekend and next."