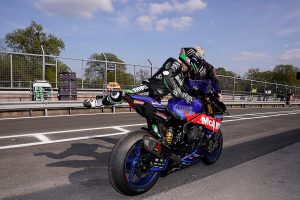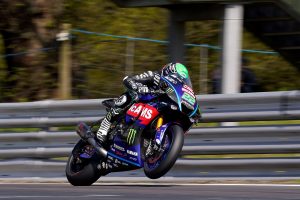 Jason O'Halloran heads into the second round of the Bennetts British Superbike Championship at Oulton Park this weekend bidding to replicate his 2021 performance when he claimed a hat trick on the first visit to Cheshire.
Australian O'Halloran sits sixth in the standings after a solid points haul at Silverstone, but a productive test at the Cheshire track last week saw the McAMS Yamaha team take a big step forward with the 2022 package, a step O'Halloran believes will see him closer to the front coming into this Bank Holiday event.
O'Halloran said: "Silverstone was the most laps we'd done on this bike all year and we learned quite a bit there, but heading to Oulton for the test last week was very valuable.
"We think we know which direction to go in to get closer to the front, so I'm really looking forward to trying that. We weren't far off in the test, but with a few changes I think we can be right up there."
Posted on Thursday, April 28th, 2022 in News