Sunday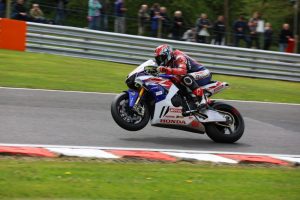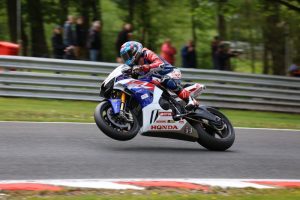 Glenn Irwin maintains his Bennetts British Superbike Championship lead by 18 points, after placing 11th in today's Oulton Park BSB opener. Race 1 this afternoon followed a mixed Qualifying session for the Honda squad, where tricky weather conditions hampered progress at the 2.69-mile circuit.
Heading straight out in Q2, after placing seventh on the combined practice times, Glenn qualified ninth on the Honda CBR1000RR-R Fireblade SP ready for the afternoon's 14-lap race. Dropping back places in the opening few laps, Glenn was running 11th when the race was brought to an early end on the 12th lap following a red flag.
Meanwhile Tom Neave finished just shy of the points in 17th place, after a crash in Qualifying left him without a lap time and he started Race 1 from last position in 32nd, which was a huge blow to the BSB rookie after smashing his personal best lap times in each practice session and making huge steps across the weekend. Making up 15 places throughout the race from 32nd to finish 17th, Tom will start Race 2 tomorrow (Monday) from 15th on the grid, just one position behind his Honda teammate Glenn in 14th.
Ryo Mizuno also enjoyed working his way through the pack, where he finished 22nd after starting from 31st, and Takumi Takahashi finished 25th.
#2 Glenn Irwin
I was happy enough with Qualifying, we made the wrong tyre choice at the beginning of the session and made a quick decision on track to come in and make a change, so we got one lap and we had to make it count. We probably could have made more of it, but we couldn't afford to have an abandoned lap or an over-shoot, so ninth was OK as some of our rivals were further back. The race was a bit disappointing, we've been struggling all weekend with some areas and the race highlighted this, so we have some work to do this evening ready for tomorrow's two races.
#88 Ryo Mizuno
We are struggling a lot this weekend. I had a good feeling at last week's test, but from FP1 yesterday to Qualifying today, I never got back to the feeling and it stagnated. In Race 1 we got back to base and were able to get back to the feeling we had in the test. We understand what the problem is and we will use tomorrow's two races to further improve our understanding for the next race at Oulton.
#13 Takumi Takahashi
Qualifying we had wet conditions and I couldn't push hard enough to get a good lap time. In Race 1, I didn't get a good start and I also struggled to find a good rhythm after the start, which resulted in me dropping some positions. I don't have good speed at this track yet, so first I will try to get some good speed during tomorrow's warm, with the aim to get a better result in both races.
#68 Tom Neave
Today was far from ideal with the crash in Qualifying and not getting a lap time after the weather conditions changed, which meant I started the first race of the weekend from the back of the grid. I always knew it was going to be a difficult race to come through, but after a really positive FP3 session, I knew I had the pace to run towards the back of the point scoring positions, so that was the aim for the race. Unfortunately the race was red flagged with three laps to go, having chased down Tom [Sykes] in 15th place from six seconds back, but we ran out of laps and finished 17th. However, tomorrow is a new day and we have a much better grid position, two races and feel we can really get stuck in.
Monday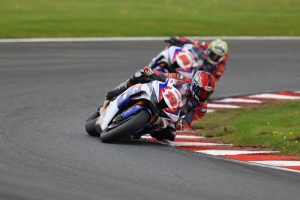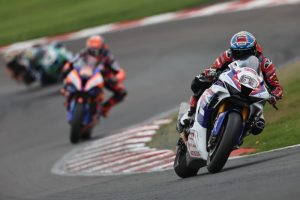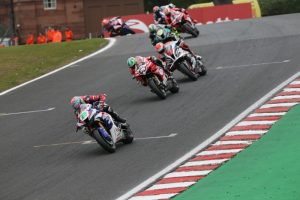 The Honda Racing UK team is leaving the second round of the Bennetts British Superbike Championship with a brace of top ten finishes, having made progress throughout the weekend with the CBR1000RR-R Fireblade SP.
Following his 11th place in yesterday's opening race, the team worked hard to improve on areas Glenn was struggling with, and digging deep in both 18-lap races, Glenn finished ninth and seventh, which is a fantastic result all-round for the Honda squad. The results from today keep Glenn at the sharp end of the championship, where he's sitting second overall – just six points shy of current leader Bradley Ray.
Progress was also made for Takumi Takahashi, who after finishing 21st in Race 2, was chasing down the points in the final race of the day, and by mid-race was 14th. However, towards the end of the 18 laps, having felt some vibrations and suffering with arm pump, he dropped back to just outside the points to cross the line 17th. Meanwhile it was a disappointing weekend for Ryo Mizuno, who wasn't able to make progress from his 22nd place finish in yesterday's outing, where today he finished 22nd and 21st respectively.
Sadly it was an early end for BSB rookie Tom Neave who crashed out of the final race of the day on the opening lap at turn one. Tom was taken to the on-site medical centre with concussion and has been taken to hospital for further checks. The early end was a huge blow to Tom, who had finished Race 2 in the points in 15th place.
The Honda Racing UK team now have a break in the BSB Championship before Round 3 at Donington Park (20-22 May), and now turn its attention to the Roads and the International North West 200, which takes place from 10-14 May, where Glenn Irwin and John McGuinness will be in action aboard the CBR1000RR-R Fireblade SP.
#2 Glenn Irwin
Today was good, we managed to make a lot of progress in a key area we have struggled with all weekend, thanks to the team. We sat down last night and put our heads together and came up with a solution, and a direction to help us move forward, which was probably one of my best rides on the Honda at Oulton Park. We did say before it was difficult and it continued to be, but even so it was an enjoyable weekend. We made a step forward today and collected nine solid points in Race 3, and now we look forward to the North West 200. Get well soon to my teammate Tom, and well done to Bradley [Ray]!
#88 Ryo Mizuno
There are no words. No matter what we do, things are not going in the right direction and we are still in a difficult situation. I regret the fact that my position has not improved further from yesterday's Race 1. We will try once again to solve the problems one by one.
#13 Takumi Takahashi
In Race 2 I was able to improve my lap times, but it wasn't enough and I had to think about how I should ride on this track and on this bike. In Race 3, the feeling was better than in the second race and the pace improved, so I tried to get some points. But last few laps to go I felt vibrations in my machine and struggled with an arm pump, and thereforeI lost some positions. I will improve for the next races at Donington, including my body.