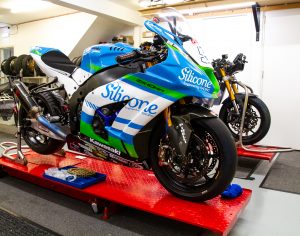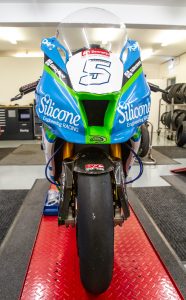 Eazi-Grip is delighted to be supporting Silicone Engineering Racing again for 2021.
We visited them this morning to test our bespoke Paint Protection Kit that we drew up last week for this beautiful ZX-10RR to make sure all the pieces fit as they should, and note any amends needed. The kits we sell for road bikes are no different, with each panel carefully traced, then a CAD drawing is created, it is cut from our self-healing Paint Protection Film (PPF), tested on the bike, amended if needed, then final checks are completed before the kit is signed off.
We also provide Tank Grip sheets and our Universal Paint Protection Tape Strips for Silicone Engineering Racing.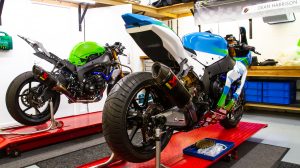 Their rider Dean Harrison is racing in the Bennett's British Superbike Championship again this year, as unfortunately the TT, North West 200 and other road racing events have been cancelled.
We can't wait to see this bike in action again!
To get a Paint Protection Kit for your bike, click here.
Posted on Thursday, March 25th, 2021 in News