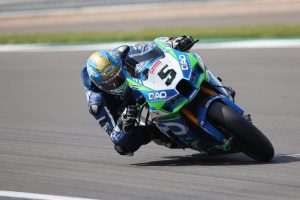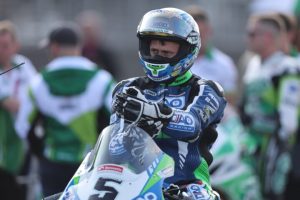 DAO Racing and rider Dean Harrison are looking to get the season back on track this weekend as the Bennetts British Superbike Championship heads to Oulton Park.
After a tough start to the year when Harrison was taken out of the second race at Silverstone by another rider – side-lining him from the rest of the event – the squad is looking forward to visiting a track which both team and rider prefer.
Last year, Harrison scored a brace of points finishes during both visits to the picturesque Cheshire circuit, which suits him and his riding style far more than the fast, flat tracks like Silverstone and Snetterton.
"This year we've tested and started the year at my least favourite two tracks on the calendar which is never the way anyone wants to start a season," he said. "Everyone knows I hate Snetterton and Silverstone and not only did we test for five days at those two places we started the season at one of them.
"To be honest, now that's out of the way everything just feels better. I can concentrate on just riding the bike and doing what I do at a track where I've had decent results in the past.
"Last year we started the year at Oulton and came home with points in our first race so it would be nice to emulate that success a little bit this weekend.
"This is a very exciting time of the year because the road racing season is approaching very quickly and now every second we get on track is invaluable and we really want to get as much data plus the best results we possibly can. Hopefully we'll have another strong run out at Oulton Park."
Team manager Jonny Bagnall is also keen to return to a track which has yielded encouraging results in the past.
"It's never been a secret that Dean doesn't like Silverstone and even though what happened at the last round wasn't his fault, it's still good to be able to put that track behind us and move on," he said.
"Dean tends to go well around Oulton Park and because of that he's looking forward to this weekend and will be hoping to push a bit more and get back to the strong points finishes we've seen previously.
"Oulton Park is actually our most local round, it isn't far from our workshop nor Dean's home in Bradford and it's always a bit of a special one for us where we can get our friends and sponsors along. Hopefully we can get a good weekend under our belts to set us up nicely for our road racing season."