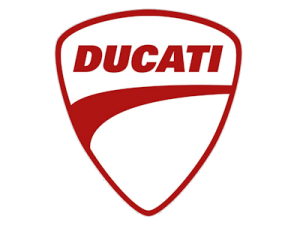 Ducati Tank Protection
With the VisionTrack Ducati British Superbike Team and World Superbike's Team Go Eleven, our Ducati Eazi-Grip Motorcycle Tank Grips are trusted and used by Chaz Davies, Christian Iddon and Josh Brookes.
They are available in Evo with its pronounced domes, the smoother Pro which allows for a little more movement on your bike, and the cushioned Silicone materials. There is also a choice of black or clear.
Each set of Ducati Tank Grips have been designed by ourselves to look good as well as function beautifully.
For those who just want to protect their tank from clothing rubbing, rather than have grips, we also offer Paint Protection Film cut specifically for the sides of the tank.
Perfect for on the track, and the road, our Tank Grips make your ride even better!
If you cannot find your bike, let us know. If it's a new Ducati model, it will more than likely be on our list and ready soon.