After a successful Practice day on Tuesday for Eazi-Grip Supported Riders and Teams, Thursday proved to be even more entertaining at The North West 200!
Supersport Race 1 saw Lee Johnston gain a fantastic victory followed by Dean Harrison and James Hillier! All three top riders were using Eazi-Grip Tank Grips aswell as Silicone Engineering Racing being fitted with our Custom Fit Eazi-Guard Paint Protection!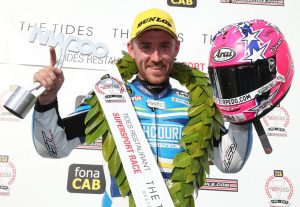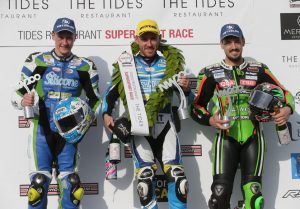 Supported Rider Glenn Irwin for JG Speedfit Kawasaki also provided us with a fantastic display of racing, gaining a podium place behind Peter Hickman in the Superstock race.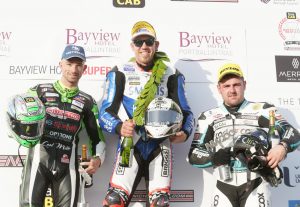 We wish all of our supported teams and riders the best of luck for the final day of the North West 200 tomorrow!
📸Images by Stephen Davison – www.stephendavison.photoshelter.com 📸
Posted on Friday, May 17th, 2019 in News
Tuesday of this week was spent at HRC in Louth, creating Eazi-Guard design templates for the BSB Racebikes and the bikes being campaigned on the roads this coming season. As can be seen from the fairings from last Year, the Road bikes  in particular, take a real beating and the addition of Eazi-Guard Stone Chip Protection kits will save on costly replacements and repairs, to fairings, forks, screens and belly pans.
In addition to providing Eazi-Guard stone chip protection, we will also be providing Eazi-Grip tank grips for both teams.
Posted on Friday, February 12th, 2016 in News