After a successful Practice day on Tuesday for Eazi-Grip Supported Riders and Teams, Thursday proved to be even more entertaining at The North West 200!
Supersport Race 1 saw Lee Johnston gain a fantastic victory followed by Dean Harrison and James Hillier! All three top riders were using Eazi-Grip Tank Grips aswell as Silicone Engineering Racing being fitted with our Custom Fit Eazi-Guard Paint Protection!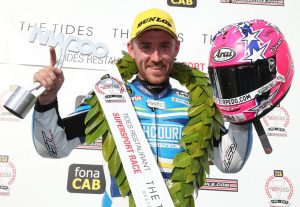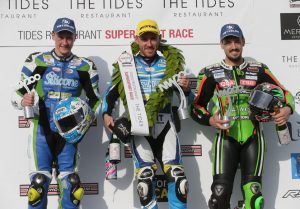 Supported Rider Glenn Irwin for JG Speedfit Kawasaki also provided us with a fantastic display of racing, gaining a podium place behind Peter Hickman in the Superstock race.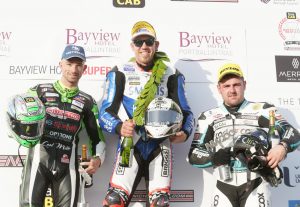 We wish all of our supported teams and riders the best of luck for the final day of the North West 200 tomorrow!
📸Images by Stephen Davison – www.stephendavison.photoshelter.com 📸
Posted on Friday, May 17th, 2019 in News
With the 2016 Road Racing season coming to a close, we can't thank all of our sponsored riders and teams enough for their support of our products.  This season our products have been put to the test and have ended up on the podium at almost every event. 
Eazi-Guard™ is proving itself as a must have product at every road race to protect not only the bodywork but also fork legs and swing arms on the bike and even riders helmets.  At the 2016 Isle of Man TT our stone chip protection tape was not only used to protect the bikes but also used on the on-board cameras, to help prevent the lenses from cracking around the 37.33mile course, helping to prove how durable our product really is.  
We have made strides with Eazi-Grip™ making it a stronger product than ever before.  We are currently working on developing a Silicone Grip to line up next to our Evo and Pro grips for 2017. 
The Eazi-Grip™ Team will be at Intermot during the week of October 3-9th showcasing all of our products.  Feel free to stop by and check out whats new in the UK Pavillion Hall 8.
Posted on Monday, September 26th, 2016 in News